Weeknotes 15
My in-laws arrived from Colombia on Friday. One of the hardest things about this year has been the intense feeling of separation from them. They haven't met F- yet (who was born in April) and we've known that if we needed to get to them at that would have been almost impossible (Bogota airport has been closed until very recently). Although they have to self-isolate now they have arrived, we have the joy of seeing them meet F- for the first time to look forward to.
I caught up with some friends this week. By video call on Wednesday night, over slack conversations during the week, and even in person(!) on Friday during a long walk over the Heath.
After catching up on admin tasks on Friday I spent some time thinking about if and how we might be able to grow Go Free Range next year. For a long time we've had a chicken-and-egg problem. Either we don't have enough work to think about taking someone else on, or we have too much work and we don't have enough time to do it. We're thinking creatively about how to solve this, and I'm looking forward to chatting about it when we meet next week.
I got TidalCycles running on my Raspberry Pi this week. Someone has created an ansible role which helped me figure out some of the dependencies. I also made a couple of small tweaks to my emacs config so that would also run on the pi. I'm now able to use my phone as a terminal connected to the pi, and sequence MIDI events to my Volca Keys. The keys understands MIDI Control Change messages for many of its parameters, and I've had fun sequencing the filter cutoff while playing chords.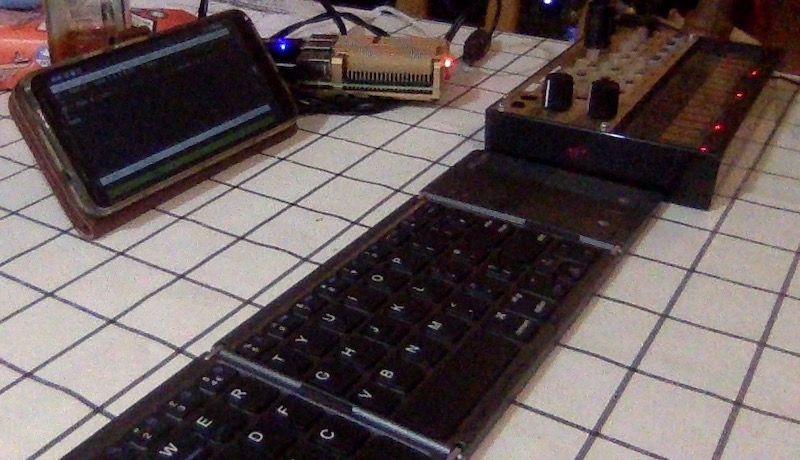 Listening
It was the last Bandcamp Friday (where Bandcamp passes on all of the purchase price to the artist). I picked up:
I've been enjoying the new Bahamas record Sad Hunk. This led me back to a wonderful live version of "Lost in the light" which is now on repeat: